Washing of rubber stoppers and rubber articles of the pharmaceutical
and technical elastomer industry. Treatment of plastic caps,
screw caps, and aluminum caps.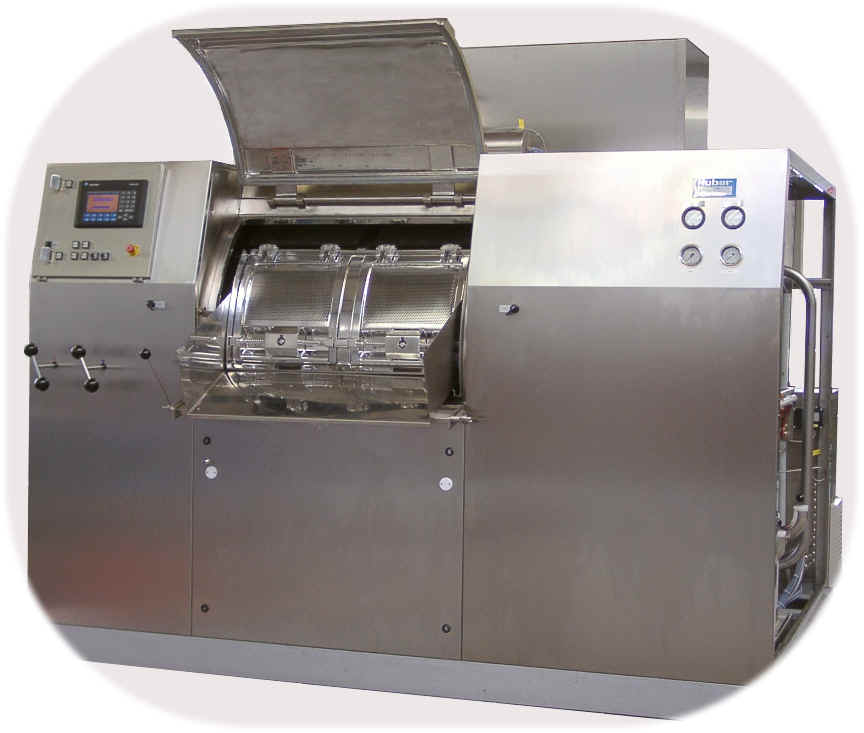 The smallest series of stopper washer dryers, models ranges from
20 liters to 280 liters in capacity. Each model has the same mode of
operation (patented) with Direct Impact Cleaning, CIP with high pressure
water jets and the ability of SIP (Steam In Place). Siliconization of the
stoppers by means of a silicone dosing device. The units can also be equipped
with cassettes in the drum for smaller parts.

Model DS 40

Model DS 100

DS 100
MODELS

DS 20

DS 40

DS 100

DS 200
DS 280
Loading Volume (Liters)
20
40
100
200
280

DIMENSIONS IN MILLIMETERS

Length

1050
1150
2200
2800
2620

Depth

1050
1290
1400
1400
1720

Height

1610
1760
1965
1965
2245


Most effective cleaning of highly contaminated articles as well as
articles with deep holes.

Simple loading and ergonomic unloading under laminar flow.

There are no mechanically moving parts during the process, and
no metal abrasion, only highly cleaning turbulence of DIRECT
IMPACT CLEANING, washing each stopper individually.

The only mechanical seal meeting the current FDA requirements.

Precise siliconization by using silicone oil or silicone emulsion.

Optimal temperatures during each process step.

Effective drying under sterile HEPA filtered air with immediate
removal of water drops from deep holes through occasional
intermittent shifting of stoppers "Patented" providing uniform
low residual moisture.

Anti-pyrogen piping of "no weld techniques" and valves.

Anti-pyrogen walls of inner drum, mirror finish.

Electronic or self-programmable control with documentation.

Machine design complying with GMP, WHO and FDA standards,
as well as YOUR requirements.

Great economy with lowest water consumption per batch and only
nominal compressed air consumption.

CIP high-pressure machine self cleaning system (Patent)
guarantees releasing and immediate flushing of pyrogens.
CIP system (Patent) guarantees total cleaning of the inner
drum including inner walls of outer cylinder. Thus having
reproducible cleaning values.
CIP system (Patent) guarantees processing of siliconized and
non-siliconized stoppers without carry over.

Washing/Detergent Dosing

After the water supply has reached the set level, detergent is added by the dosing unit. When the inner drum starts rotating, simultaneously the heating process starts.

CIP-System

When the washing water is drained off, the CIP Machine-self cleaning starts. The outer cylinder and inner drum are cleaned by rotating high pressure jets in order to avoid re deposits of flushed particles and silicone. See also animation showing this process Stopper Treatment.

Direct Impact Cleaning

As the drum rotates, the the rubber articles are lifted and glide through the water curtain to the next carrier. Pyrogens and particles are thoroughly rinsed off. See also animation showing this process Process Steps

Rinsing/Siliconization

After refilling the machine with hot water, the articles are rinsed. If necessary, the articles can now be siliconized. This is done by adding the required quantity of silicone by means of the dosing unit. Either silicone oil or silicone emulsion can be used.




Drying

The air required for the drying procedure is brought into the machine by the blower through a pre-filter and sterile filter. Drying is intensified by centrifuging (patented), thus abrasion is avoided unlike other systems. See also animation showing this process Process Steps.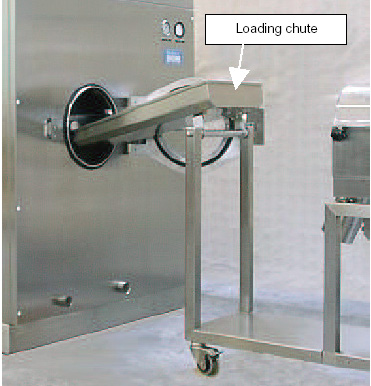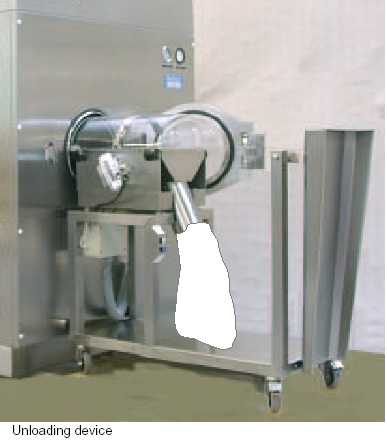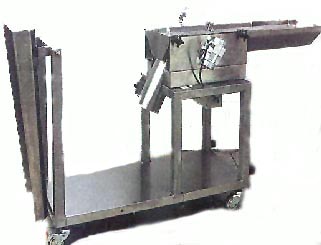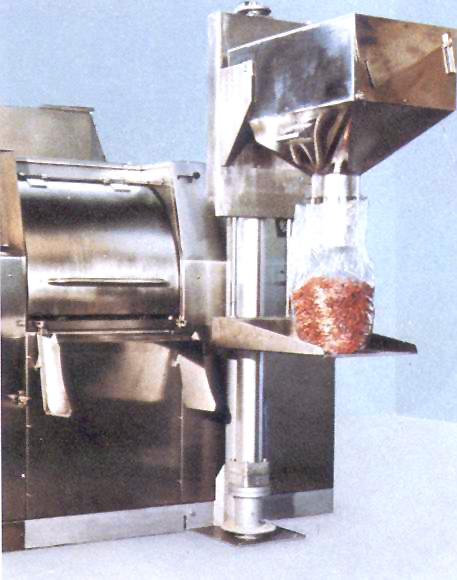 Ask us about our Multi-Media Presentations and Catalogs on CD-ROM !