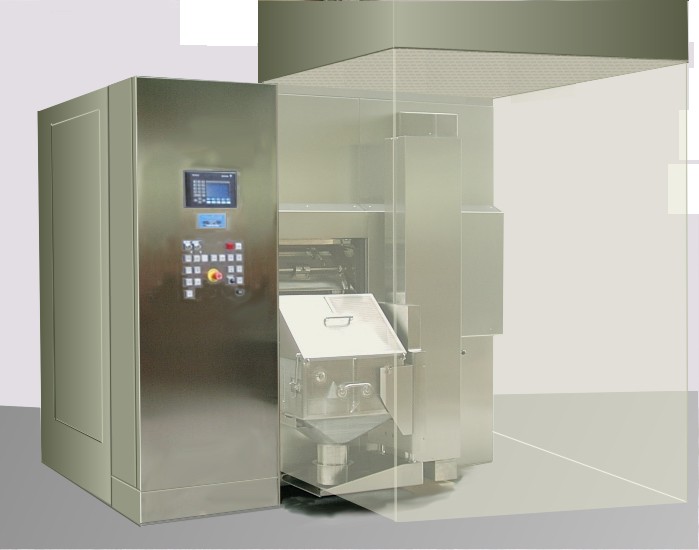 The DS 100 C is a flush mounted stopper processor placed
into a partition wall. The entire body of the machine is on the
non-sterile side so that there is a smooth wall on the sterile side.
Main control elements
as well as switch cabinet are on the non-sterile side.
The space between the machine and the partition wall is sealed by
a rubber gasket. Loading and unloading is done on the same side
The machine has an Allen Bradley SLC 5/04 Panelview 550.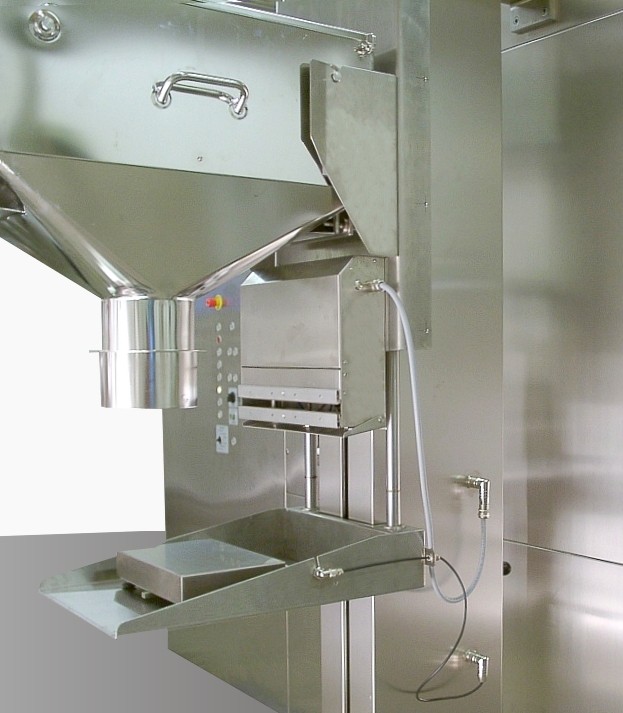 Unloading and filling device UFD.
The hopper can easily be removed, cleaned or sterilized.