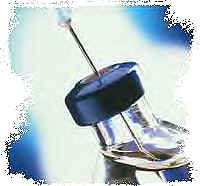 STOPPER HANDLING has become more and more important and critical
for pharmaceutical companies. For this reason, customers need complete
solutions to their problems.

HUBER Systems meet and exceed the current FDA requirements and
guarantees aseptic handling and transfer of your stoppers from the stopper
washer sterilizer into the filling bowls of customers filling/stoppering machines.

The HUBER Systems are designed in such a way that particle
generation during STOPPER HANDLING is avoided.

QUALIFICATION in accordance with YOUR requirements.....
MANUFACTURED in accordance with ISO 9001

Unloading and filling device UFD. The hopper can easily be removed,
cleaned or sterilized.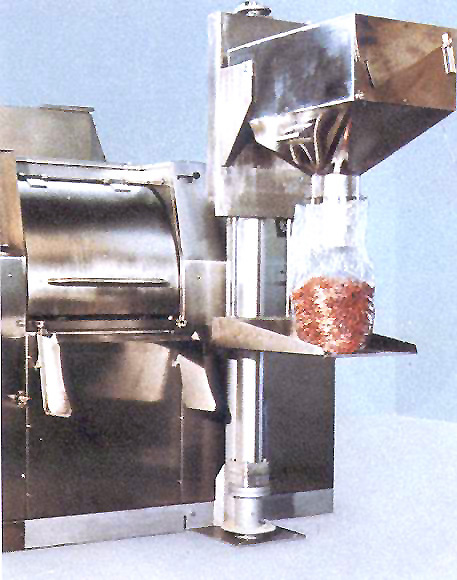 Using the conical hand operated portioning valve, filling into sterile
plastic bags and immediate welding of the bags by the attached
head welding unit.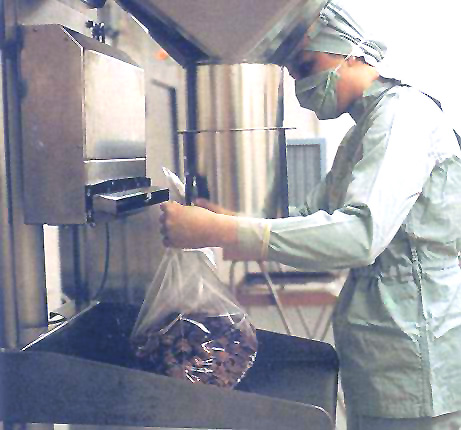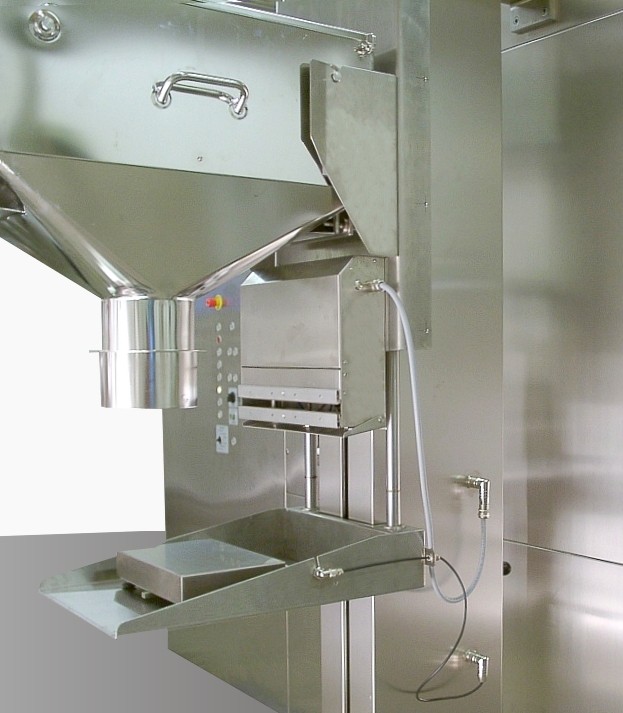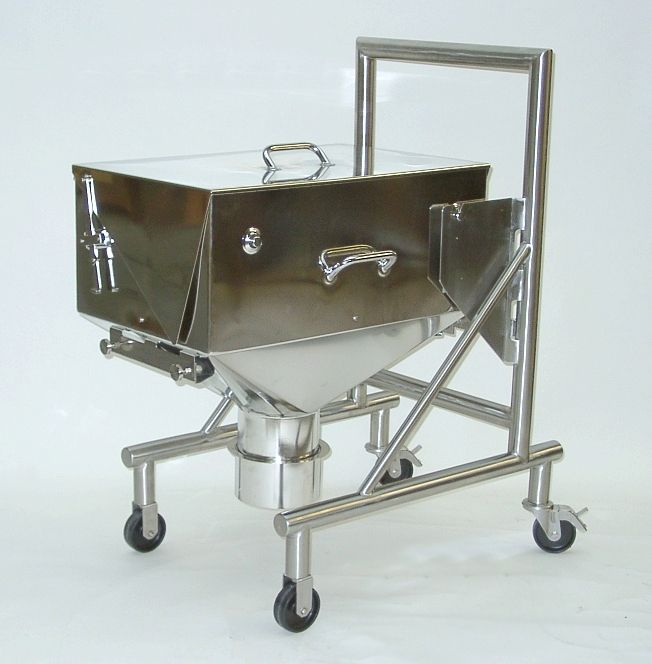 Removal of container
UTC 150-G for unloading
and transport out of our
TC 150 into lift and turn
column LT 150
TC 150 becomes the TC 150-S when sterilizable.
(Validation of UTC-G container sterility with nutrient solutions
possible)
Transport cart TC 150 with gas-tight container UTC 150-G for
unloading and sterile transport to stoppering machine.

VT 200-2 with completely covered vibrating conveyor KF12.
The chute with portioning guide for feeding of 2 stopper bowls
can be removed for sterilizing by quick disconnects.
VT 200-1 with KF 12 and oscillating amplitude control.
The round chute for feeding 1 stopper bowl can be opened for
cleaning.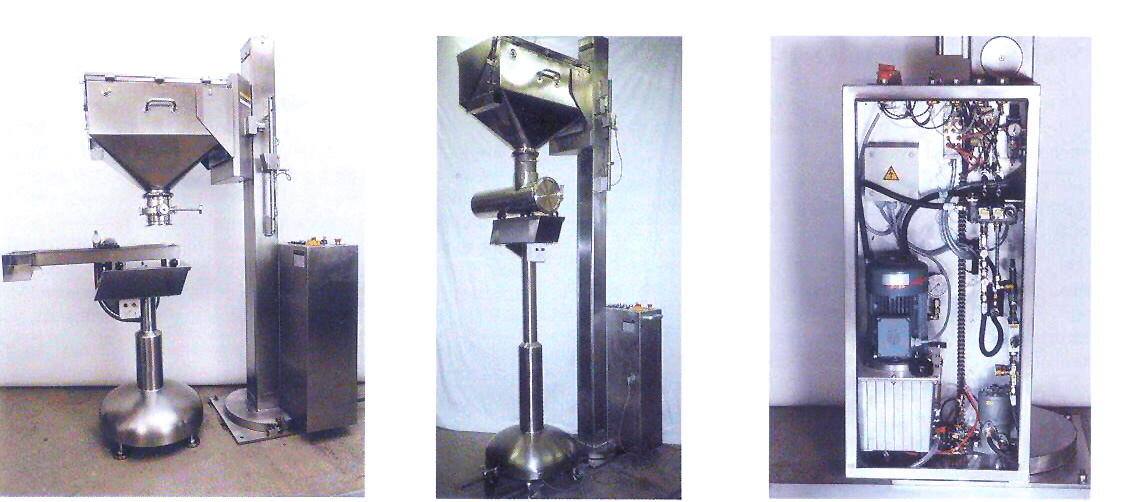 Lift and turn column LT 150 with
hydraulic rotating drive, container UTC 150-G,
vibrating chute VT 200-2 and stationary support SF 600.
Lift and turn column LT 150 with manual rotating drive,
container UTC 150, vibrating chute VT 200-1 and movable
support SF 600 R.
Control cabinet of LT 150 hydraulic unit, motor, electric and
pneumatic components. Electrics e.g, VDE, IEC, UL NEMA.


Ask us about our Multi-Media Presentations and Catalogs on CD-ROM !