Washer, sterilizer for rubber stoppers and rubber articles of the
pharmaceutical and technical elastomer industry.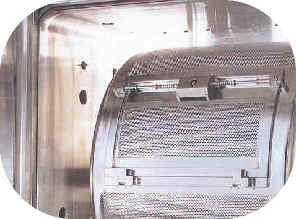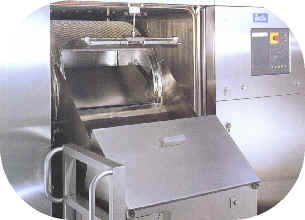 Used also as an Autoclave to sterilize metal parts for aseptic
manufacture, filters and porous goods, etc.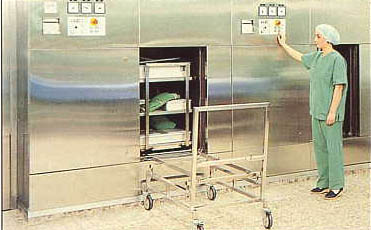 MODELS

HWS 100

HWS 150

HWS 200

HWS 250
Loading Volume (Liters)
100
150
200
250

DIMENSIONS IN MILLIMETERS

Length

2900
3100
3300
3600

Depth

1650
1650
1650
1650

Height

2500
2500
2500
2500
The Model HWS is a hybrid pharmaceutical quality autoclave with stopper
washer sterilizer capability. The Direct Impact Cleaning drum with CIP/SIP
assembly is inserted into the center of the autoclave for use as a dedicated
stopper processor. The insert can be removed for use as a standard
pharmaceutical autoclave (as shown below).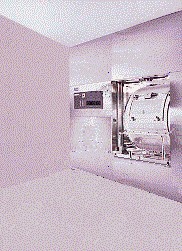 The pressure chambers and pressure vessels are manufactured in
Switzerland. The Swiss factory has robotic welding and x-ray capabilities
as well as orbital clamp welding machines for the pipe work.
The Swiss factory is ISO 9001 certified.
The stopper processor capacity ranges from 100 liters to 250 liters.
The pressure chamber volumes range from 1080 to 1800 liters.
The pressure vessel is designed according to ASME code,
PED97-23-EG (Pressure Equipment Directive), Regulation Rules AD2000
and other codes.
The HWS has several process control alternatives.

SAIA PLC with WS 8450 - which consists of a PLC, PC with
color screen, keyboard and color printer.
Allen Bradley LOGIX - which consists of a PLC, PC with color
screen, keyboard and color printer.


Because the drive is outside the autoclave chamber and
the seal meets all sections of the most stringent hygiene
requirements of the FDA, no metal abrasion is possible
inside, as with gear drives.

Only this mechanical seal meets the current FDA
requirements and guarantees sterility during pressure
and vacuum including leak test.

There are no mechanically moving parts during the process,
and no metal abrasion, only highly cleaning turbulence
of DIRECT IMPACT CLEANING, washing each stopper
individually.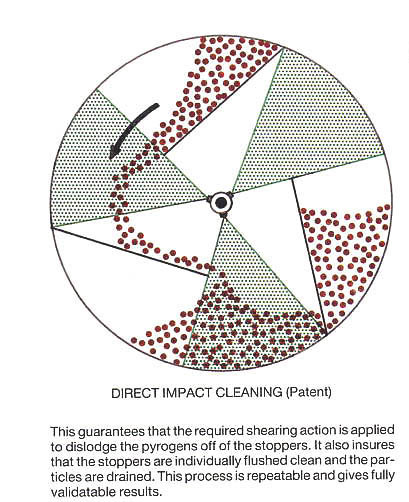 Optimal temperatures during each process step, max.
uniformity of temperatures during sterilization by patented
system of steam inlet and distribution.

Effective vacuum drying with immediate removal of water
drops from deep holes through occasionally
intermittent shifting of stoppers (patented) providing
uniform low residual moisture.

Loading from non-sterile side. Ergonomic unloading at
sterile side, even into containers for direct transport to
stoppering machine.

Anti-pyrogen piping of "no weld techniques' and valves.

Anti-pyrogen walls of inner drum, mirror finish.

Machine design complying with GMP, WHO and FDA
standards, as well as YOUR requirements.

CIP high-pressure machine self cleaning system (Patent)
guarantees releasing and immediate flushing of pyrogens.
CIP system (Patent) guarantees total cleaning of the inner
drum including inner walls of outer cylinder and because of that,
reproducible cleaning values.
CIP system (Patent) guarantees processing of siliconized and
non-siliconized stoppers without carry over.
SIP Steam In Place (Patent) for precise vaporization of
machine inner surfaces through rotating steam nozzles.
SIP system (Patent) reduces non-productive times, increases
productivity and eliminates recontamination and cross-contamination.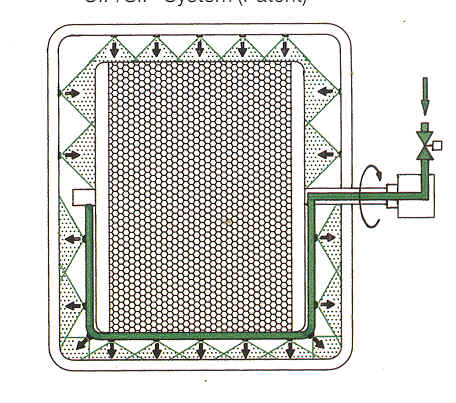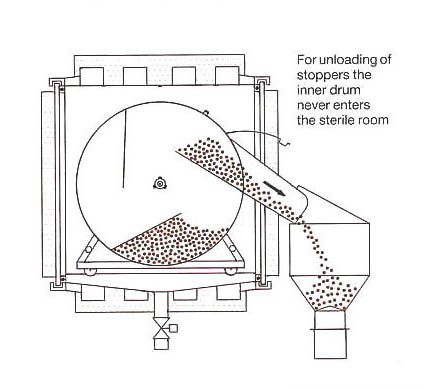 The ideal combination of a stopper washer, sterilizer and
autoclave in one hybrid unit with great flexibility.


Ask us about our Multi-Media Presentations and Catalogs on CD-ROM !