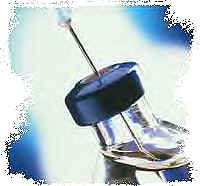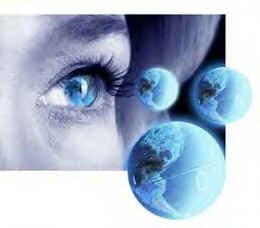 Worldwide customers of the HUBER System stopper washer, pass-through, sterilizer and
hybrid autoclaves. Each customer has one or more Huber System
worldwide. For further information, please contact us!

More stoppers are processed in Huber System worldwide, than all processors
combined!!
Abbott Laboratories
Alpha Therapeutic
Amgen
Amilco S.A.
Armawirskij miasokonserwnij komb.
Arnar Stone
AstraZeneca Pharmaceuticals
Bayer AG
Bayer
Becton Dickinson
Beecham
Ben Venue
Biofarm
Biomed
Biotest
Blood & Serum Institut
Boryong
Bristol Myers Squibb
Burroughs Wellcome
B. Braun
C I D
Catalytica
Cendo Pharmaceutical Indonesien
Cetus Corp.
Chimfarm
Chiron
Chugai
Connaught
Cutter Inc. Ltd.
David Bull Labs.Pty.Ltd.
Dr. E. Fresenius KG
Dr. Karl Thomae GmbH
Dr. Madaus KG
Du Pont Critical Care Inc.
Dupont
Ersana
Espe GmbH
Evans Biological Ltd.
Farmitalia Carlo Erba Montedison
Fisons Ltd.
Fujisawa (APP, Inc)
Gambro Dialysatoren KG
Gedeon Richter
Genentech
Gensia
Glaxo Pharmazeutica GmbH
Glaxo Smith Kline
Gruppo Lepetit
G.C. Hanford
Helvoet N.V.
Helvoet S.A.
Hoechst AG
Hoechst Austria AG
Hoffmann LaRoche
Imed Corp.
Immuno AG
Indian Drug & Pharmaceutical Ltd.
Institut Merrieux
Institut Pasteur
I.C.I.
Jaber Ebne Hayyan
Janssen Pharmaceuticals
Jugoremedija
Kanebo
Kendall Mc Gaw
Knoll AG
Krasnogorskii rajon/Petrov-dalnee
Krka
La Palenzona
La Roche Diagnostics
Laboratoire Choay
Laboratoire Fandre
Laboratoire Senez
Laboratoire Sobio
Laboratoire Wintrop
Labor. Lepetit S.A.
Labor. Serono S.A.
Labor. Valeo Thermique
Lemmon & Co
Lenmyasocombinat
Leti S.A.V.
Medical Rubber
Medipolar
Merck Frost
Merck Sharp & Dohme
Merck & Co.
Miles Inc.
Montedison
Moskauer Fabrik für Medizinpräparate
M.S.D. Chibret
Organon, Inc.
Ortho Diagnostics
Parke Davis
Penzenskii zavod medpreparatov
Pfizer Inc.
Pharmacia
Pharmafair Inc.
Pharmchim
PHE Pharma-Elastomere GmbH&Co.KG
Phoenix Scientific
Pliva
Polfa-Tarchomin
Prodome Quimica e Farmaceutica
Protein Fact. Centre
PT Triyasa Nagamas Farma
Quimica Hoechst
Rachelle Laboratories
Rhone Merrieux Labor. IFFA
Rhone-Poulenc Ind.
Rohto
Saranskii zavod medpreparatov
Schein Pharmaceuticals
Schering AG - Werk Charlottenburg
Schering Pharmaceutical Ltd.
Schering-Plough (Brinny) Co.
Schwab & Co. GmbH
Sclavo spa
Seal Line S.p.A.
Septodont
Serac
Shanghai Blood Center
Sherwood Medical
Sichiuan Pharmaceutical Plant
Sigma Tau spa
Sino-American Shanghai Squibb Ltd
Smith/Kline Dauelsberg GmbH
SmithKline Beecham
Survival Technology Inc.
Technoprom
Terumo Europe S.A.
Ulvex AB
Unilabo
Vargas Laboratories
Vetter Pharma Fertigung GmbH&CoKG
von Heyden GmbH
Warner Lambert
Wellcome Foundation
West Pharmaceuticals
Wimmer GmbH
Woelm Pharma GmbH & Co.
Wyeth Laboratories
Zdravlje


Ask us about our Multi-Media Presentations and Catalogs on CD-ROM !